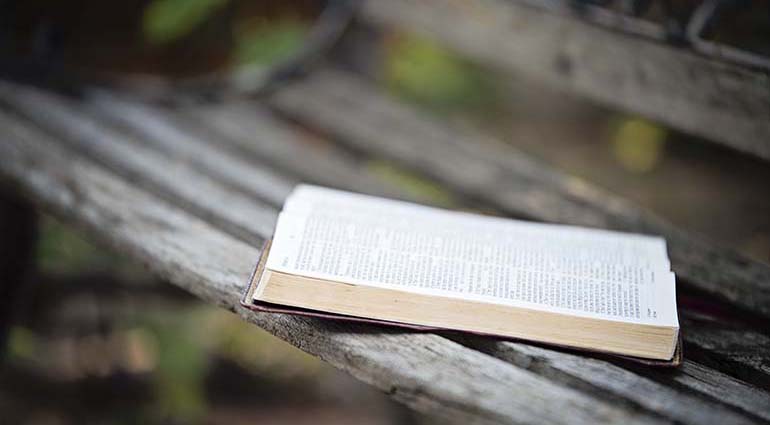 I have hidden your word in my heart. Psalm 119:11
One difficult part of growing older is the fear of dementia and the loss of short-term memory. But Dr. Benjamin Mast, an expert on the topic of Alzheimer's disease, offers some encouragement. He says that patients' brains are often so "well worn" and "habitual" that they can hear an old hymn and sing along to every word. He suggests that spiritual disciplines such as reading Scripture, praying, and singing hymns cause truth to become "embedded" in our brains, ready to be accessed when prompted.
In Psalm 119:11, we read how the power of hiding God's words in our heart can keep us from sinning. It can strengthen us, teach us obedience, and direct our footsteps (vv. 28, 67, 133). This in turn gives us hope and understanding (vv. 49, 130). Even when we begin to notice memory slips in ourselves or in the life of a loved one, God's Word, memorized years earlier, is still there, "stored up" or "treasured" in the heart (v. 11 esv, nasb). Even as our minds lose the keen edge of youth, we know that God's words, hidden in our hearts, will continue to speak to us.
I have hidden your word in my heart. Psalm 119:11
Nothing—not even failing memories—can separate us from His love and care. We have His word on it.
Lord, You are such an amazing comfort to us. Thank You that our salvation and spiritual well-being does not depend on our failing minds and bodies, but on You and Your faithfulness to Your Word.
God's promises never fail.