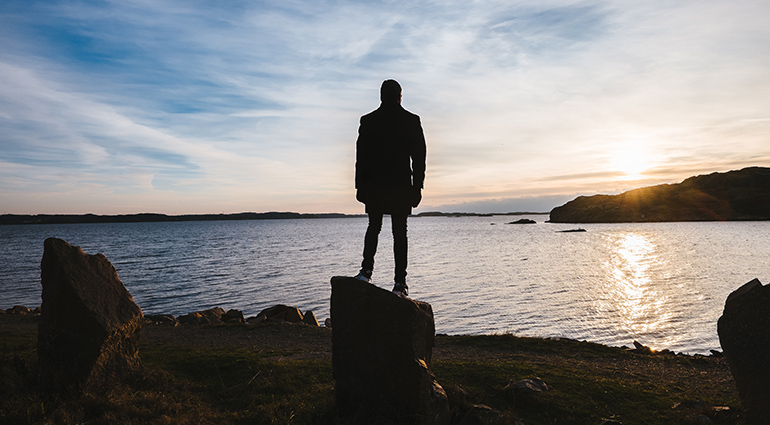 Do not be afraid of them, for I am with you. Jeremiah 1:8
When I served as an intern for a Christian magazine, I wrote a story about a person who had become a Christian. In a dramatic change, he said goodbye to his former life and embraced his new Master: Jesus. A few days after the magazine hit the street, an anonymous caller threatened, "Be careful, Darmani. We are watching you! Your life is in danger in this country if you write such stories."
That was not the only time I have been threatened for pointing people to Christ. On one occasion a man told me to vanish with the tract I was giving him or else! In both cases, I cowered. But these were only verbal threats. Many Christians have had threats carried out against them. In some cases simply living a godly lifestyle attracts mistreatment from people.
Blessed are those who are persecuted because of righteousness, for theirs is the kingdom of heaven. Matt. 5:10
The Lord told Jeremiah, "You must go to everyone I send you to and say whatever I command you" (Jer. 1:7), and Jesus told His disciples, "I am sending you out like sheep among wolves" (Matt. 10:16). Yes, we may encounter threats, hardships, and even pain. But God assures us of His presence. "I am with you," He told Jeremiah (Jer. 1:8), and Jesus assured His followers, "I am with you always" (Matt. 28:20).
Whatever struggles we face in our attempt to live for the Lord, we can trust in the Lord's presence.
Lord, we're grateful that You are near to us in everything we face. Please protect Your people around the world.
Blessed are those who are persecuted because of righteousness, for theirs is the kingdom of heaven. Matthew 5:10